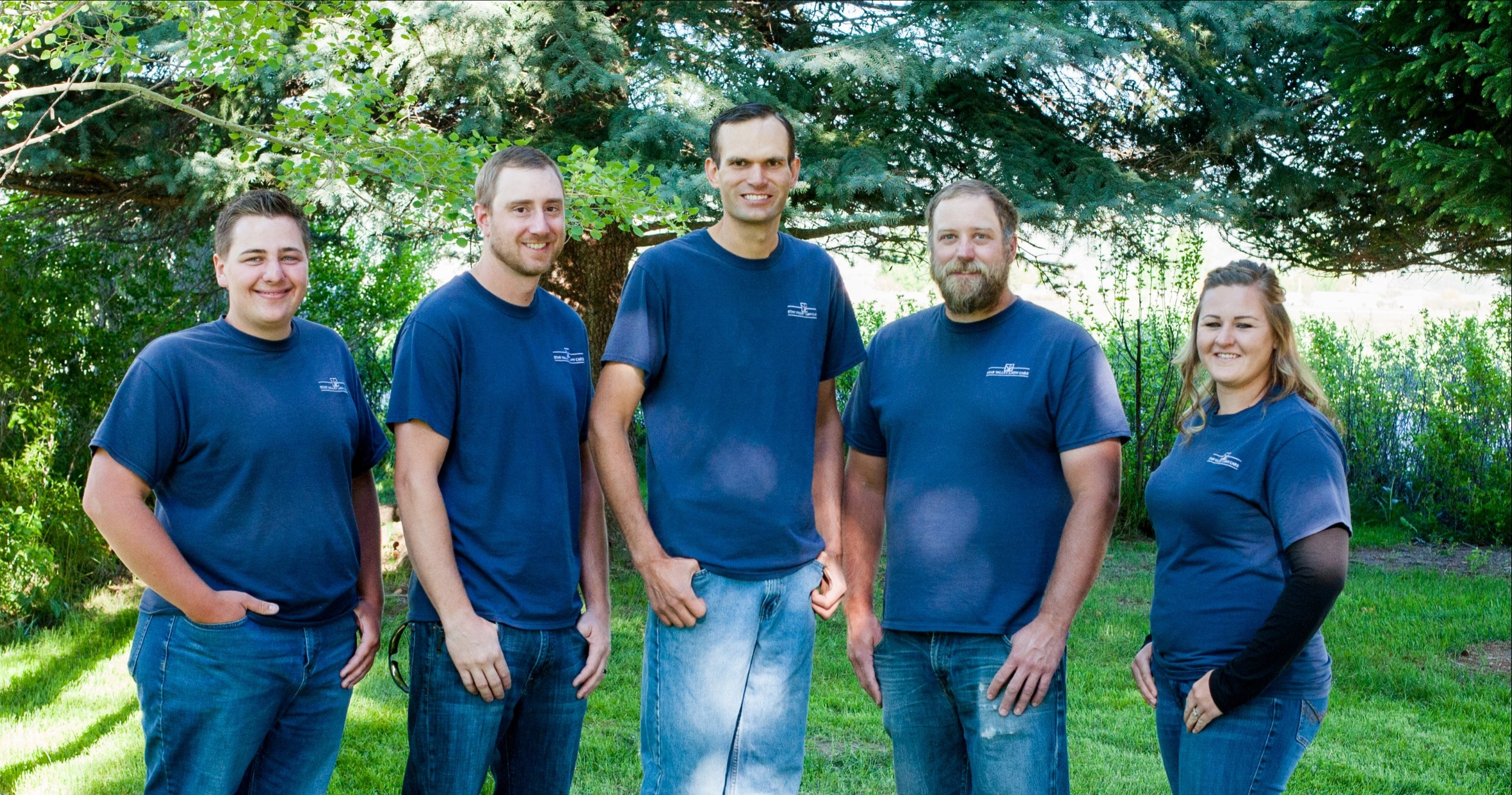 Why Star Valley Lawn Care Is a Great Place to Work:
We pay weekly on Fridays.
We pay time and one half overtime pay
We offer paid time off
We want you to make a lot of money — the harder you work, the more you make.
We are friendly and easy to work with. We don't yell or cuss.
We will train you and always be happy to help and answer questions.
We have been in business for 13 years and serve hundreds of clients.
We use the latest technology on smartphones so that you will always know what jobs to do and how to get to them.
Opportunity for year-round, long-term employment.
What Our Team Members Have To Say​
I truly enjoy working for Star Valley Lawn Care. My experience is engaging, productive, fulfilling, and enjoyable. It gives me a chance to engage with wonderful teammates and clients which I otherwise would not have being a Full time Stay at home Mom. John has been committed to his employees and provides workplace flexibility, mentoring and coaching. He does a wonderful job to empathize with and work to understand my needs, desires, and expectations. It is a very enjoyable company to work for.
Kortney Leavitt
Working at Star Valley Lawn Care has been an enjoyable experience. They go out of their way to make sure the employees are happy and that we have everything we need. Management ensures that we aren't overwhelmed and they provide a relaxed, low-stress work environment. SVLC is a great place to work
Steve Russel
It has been a delight to work for Star Valley Lawn Care! My supervisors are fully committed to keeping a safe and productive work environment. John specifically does an amazing job at teaching us new skills, being flexible with my schedule as a full-time student, and especially providing us with plenty of opportunities to earn extra money and build lasting relationships with customers. Star Valley Lawn Care is a wonderful place to work at!
Macee Nelson
Employment Opportunities
Mowing Crew Leader — Now Hiring
Pay up to $1,000 per week ($18-$22 an hour)

Must have a valid driver's license

We work Monday-Friday (if it rains during the week, you must be able to work on Saturday)

Must pass a drug test

No Felonies or DUIs

Operate equipment safely and efficiently

21 or older

Comfortable driving a truck with a trailer

Able to stay through the end of October or year-round

Opportunity for year-round long term employment
​Crew Member — Now Hiring
Pay up to $720 a week ($16-$20 an hour)

Operate mowers and other lawn care equipment as well as snow removal equipment safely and efficiently

We work Monday-Friday (if it rains during the week, you must be able to work on Saturday)

You must be able to pass a drug test

No misdemeanors, felonies, or DUIs

If you work hard and provide great quality service, you can earn up to $620 per week
Lawn Care Technician
Pay range $19-$23 an hour

Apply chemicals and fertilizer safely and consistent with federal and local laws

Drive company vehicle

Identify weeds and other problems clients have with their lawns

Provide estimates for clients

Help with mowing as needed

Must be 21 or older

Opportunity for year-round long term employment
Part-Time Client Service Representative
Pay range $15-$17 an hour

Answer calls and emails professionally

Schedule work in an organized, efficient manner

Create lawn care and snow removal estimates for clients

Resolve client concerns

Help with marketing

Will be working at our location part-time with the option of working some from home as well
CONTACT US TODAY TO GET STARTED