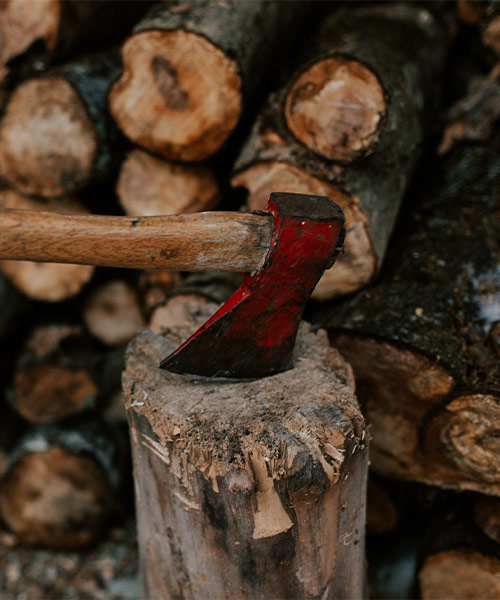 We Sell Firewood From October 15th to March 31st
Our firewood is cut 16-inches long. Anything big enough is split four ways and is Lodgepole pine or Douglas fir depending on what we have available. We deliver with a pickup that has a dump bed on it. Since the wood is not stacked in the truck, we deliver approximately 180 cubic feet per cord instead of 128 cubic feet (which is a stacked cord). These prices also include delivery to the Star Valley area we currently do not offer delivery outside of Star Valley.
Pricing
We calculate our prices based off of the cost to purchase logs, cost to purchase and maintain our equipment, and the cost to pay for a team member to operate the processor, as well as make the delivery. The prices vary from time to time — please click the order button below for the latest prices.
Payment
Once you place your order, we will email you information to enter your card information or you can call 307-883-3133 to give your card over the phone. We will not charge your card until after you receive the wood.
Delivery
Once you place your order, we will schedule a delivery day with you. Our delivery truck is just two-wheel drive, so we may not be able to get up steep hills when the roads are snow-covered.
On the day of the delivery, our driver will call you to confirm the amount of wood you want as well as where you would like it dumped. Our price does not include stacking but we can make special arrangements to stack it for an additional fee.
You do not need to be home for the delivery, but it is always nice if you are home to show us exactly where you want the wood dumped.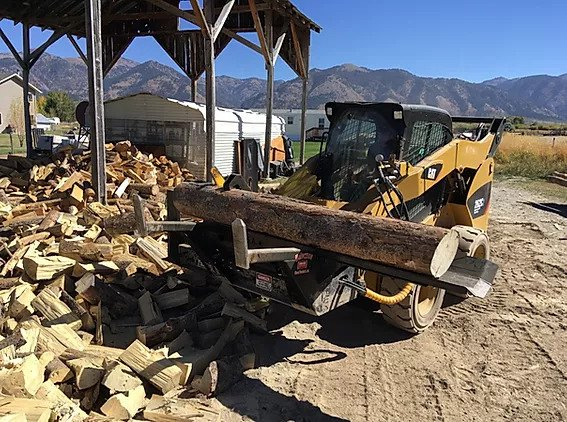 We use a Halverson wood processor that cuts and then splits the wood at the same time. This is why we only offer split wood.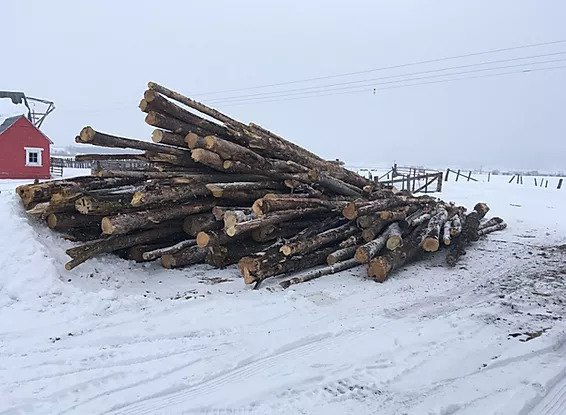 We order our logs by the semi-load. Depending on availability, they may come from Wyoming, Utah, Idaho, or Colorado.
Please fill out the form below to place an order. Thanks!